---
Friday July 11th Meeting
"The Santa Barbara Astronomical Unit will present an informative slideshow program Friday, July 11th, on "Meteorites, Tektites, and Comets" by David Feinberg, a past Federal Parks naturalist and current SBMNH docent. David encourages attendees to bring a few of their meteorite and tektite samples for discussion. The program will appeal to scientists of all age groups. As usual, we will meet at Farrand Hall at 7pm sharp if you desire a 20min planetarium show of the night's sky, and the meeting business starts at 730pm, with the program starting approximately 745pm. Refreshments to follow the meeting.
SBAU Telescope Workshop

Every Tuesday 7:30pm to 9:00pm
"Want to learn how to make your own telescope or learn more about astrophotography? Well, the SBAU has a Telescope Workshop! At the Telescope Workshop, we cover construction techniques for mirrors and telescopes, but also optics, cameras, and image processing software discussions. We encourage novice astronomers to come, ask questions, and even build, while advanced members are re-invited to attend if they want to discuss telescope issues not covered at the monthly meetings or just to help out. Check out http://sbautw.blogspot.com for a sample of past weekly Tuesday night sessions at the Broder Building at the Museum of Natural History."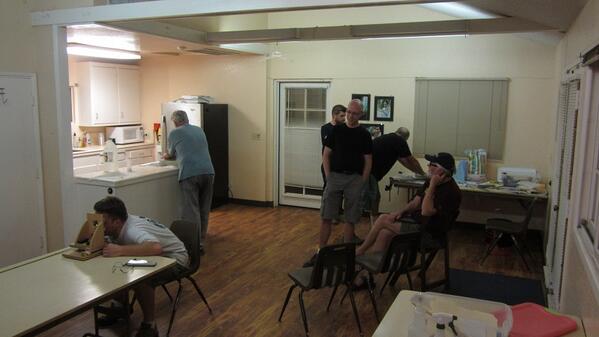 The SBAU Forum is here
Register NOW at http://www.sbau.org/sbauforum/ . The Public is more than welcome, start or join a conversation with Santa Barbara area astronomy & telescope club members. (read your comments out loud before sending and see if your mother would approve)!"
Also see the new SBAU NEW CLASSIFIEDS SECTION
---
---


Planetarium Shows & Times at the
Santa Barbara Museum of Natural History