---
Saturday 10/3 Avocado Festival Carpinteria


Night time viewing from 7pm to 10pm




We'll set up on the sidewalk toward the beach from the entry kiosk.
Oct 17th
Astronomy Technology Showcase Open House

San Jose Convention Center between the hours of 10 AM and 5 PM
SBAU Planning a Trip to Wyoming in 2017 to see the Total Solar Eclipse get all the info > 2017 Solar Eclipse Trip
---
SBAU General Meeting, Farrand Hall Friday, Oct 2nd, 2015 at 7:30 PM
"Paul Winn Our Own Astrophotographer"


How to Take a Process a Single Wide field Image.


Topic: Mr. Winn will walk us through how to setup and process a single image taken with a DSLR Camera using Photoshop. He presentation will go into depth in camera settings, frame and focusing, and the work flow in Photoshop explaining how to get the most out of your image.
The Tutorial can be downloaded from the following Link
Right Mouse Click on the video you want and pick (Save Target As)
http://www.sbau.org/videos/paulwinn
| | | |
| --- | --- | --- |
| | Take this RAW Image | Turn it in to this image |
---
---
SBAU Telescope Workshop Every Tuesday 7:30pm to 9:00pm
Tuesday Dec 23rd there will be no meeting. See you on 12/30
"Want to learn how to make your own telescope or learn more about astrophotography? Well, the SBAU has a Telescope Workshop! At the Telescope Workshop, we cover construction techniques for mirrors and telescopes, but also optics, cameras, and image processing software discussions. We encourage novice astronomers to come, ask questions, and even build, while advanced members are re-invited to attend if they want to discuss telescope issues not covered at the monthly meetings or just to help out. Check out http://sbautw.blogspot.com for a sample of past weekly Tuesday night sessions at the Broder Building at the Museum of Natural History."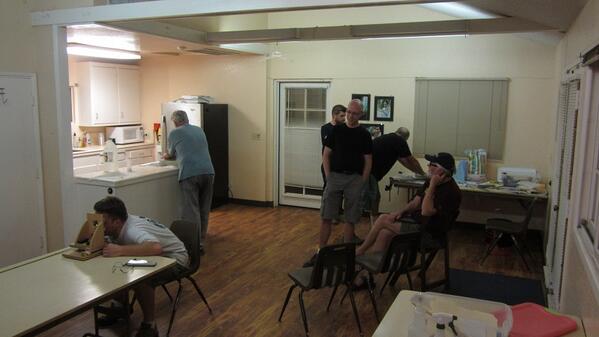 ---
The SBAU Forum is here
Register NOW at http://www.sbau.org/sbauforum/ . The Public is more than welcome, start or join a conversation with Santa Barbara area astronomy & telescope club members. (read your comments out loud before sending and see if your mother would approve)!"
Also see the new SBAU NEW CLASSIFIEDS SECTION
---


Planetarium Shows & Times at the
Santa Barbara Museum of Natural History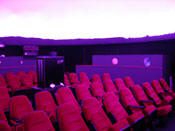 Fun For Kids:


All the Red Dots Show where people have viewed our site from Around the World