---
SBAU Planning a Trip to Wyoming in 2017 to see the Total Solar Eclipse get all the info >
2017 Solar Eclipse Trip
---

---
Friday January 2nd @ 7:30pm...

Juno and the New Renaissance by Theo Clarke

The Juno spacecraft was launched August 5, 2011. It looped around the sun and returned to Earth on October 9, 2013 for a gravity assist that slung it on its journey to the planet Jupiter. Juno will arrive at Jupiter on July 4, 2016 to begin a one year investigation of that giant planet. The high level science objectives of the Juno mission at Jupiter are to determine the concentration of water in Jupiter's atmosphere, the existence and size of a solid core, and the nature of Jupiter's huge magnetic field. With this information Juno scientists hope to catch a glimpse of the dawn of creation of our own solar system.

But Juno is much more than a space laboratory to study the planet Jupiter. Juno is the embodiment of a remarkable union of science, technology, literature, music, art, and public engagement. As Juno sails the cosmic sea to Jupiter it can be deemed an ambassador to the universe of a New Renaissance.

Employing Power Point, DVDs, and audio recordings, Clarke will unveil the Juno mission at Jupiter, the Earth encounter that slung it to Jupiter, and the universal wonder of its quest. The title of Clarke's proposed talk is "Juno and the New Renaissance."

In a 27 year career at the Jet Propulsion Laboratory Theo Clarke worked as scientist and engineer on the Mariner 10 mission to Venus and Mercury, the Voyager mission to the outer planets, and the Galileo mission to Jupiter. He is the recipient of NASA's prestigious Exceptional Service Medal for his service and dedication to Galileo's Earth encounters. He has lectured on the U.S. space program all over the world, including to all three U.S. military academies. Clarke is currently an Adjunct Professor of Physics at Pasadena City College and a consultant on NASA's Juno mission to the planet Jupiter.
---
SBAU Telescope Workshop

Every Tuesday 7:30pm to 9:00pm
"Want to learn how to make your own telescope or learn more about astrophotography? Well, the SBAU has a Telescope Workshop! At the Telescope Workshop, we cover construction techniques for mirrors and telescopes, but also optics, cameras, and image processing software discussions. We encourage novice astronomers to come, ask questions, and even build, while advanced members are re-invited to attend if they want to discuss telescope issues not covered at the monthly meetings or just to help out. Check out http://sbautw.blogspot.com for a sample of past weekly Tuesday night sessions at the Broder Building at the Museum of Natural History."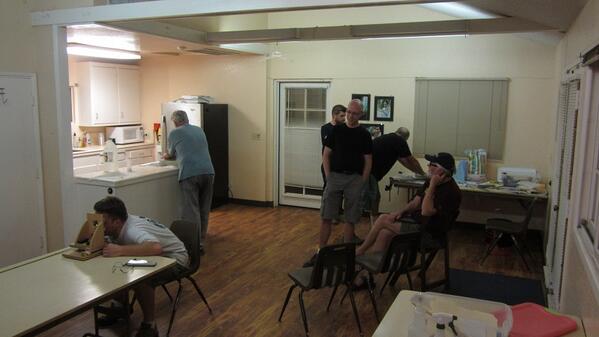 ---
The SBAU Forum is here
Register NOW at http://www.sbau.org/sbauforum/ . The Public is more than welcome, start or join a conversation with Santa Barbara area astronomy & telescope club members. (read your comments out loud before sending and see if your mother would approve)!"
Also see the new SBAU NEW CLASSIFIEDS SECTION
---


Planetarium Shows & Times at the
Santa Barbara Museum of Natural History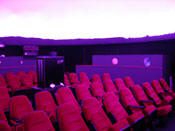 Fun For Kids:


All the Red Dots Show where people have viewed our site from Around the World