---
SBAU Planning a Trip to Wyoming in 2017 to see the Total Solar Eclipse get all the info >
2017 Solar Eclipse Trip
---

---
Friday February 6th @ 7:30pm...

Touch the Dark Matter by Harry Nelson, University of California, Santa Barbara

Overwhelming empirical evidence indicated that the great majority of matter in the observable universe is of a type distinct from the protons, neutrons, electrons, and neutrinos that particle physics has enumerated in the past century. The new type of matter, called, the `dark' matter because it does not emit light, makes up most of our Milky Way galaxy, as well as other galaxies. I'm part of a team that has built and operated the apparatus that is currently the most sensitive in the world to interactions of the prime candidate for this dark matter, known as the WIMP, with our neutrons and protons. I'll describe dark matter science, our apparatus, and our plans for the future."
Harry Nelson Leads LUX-ZEPLIN Search for Elusive Dark Matter
While scientists have long known that dark matter exists, they have never been able to touch it. That could change, however, with the development of what might one day be the biggest and most capable dark matter experiment in the world.

The Department of Energy (DOE) and the National Science Foundation (NSF) announced funding for the second-generation Large Underground Xenon (LUX) experiment, dubbed the LUX-ZEPLIN (ZonEd Proportional scintillation in LIquid Noble gases). UC Santa Barbara physics professor Harry Nelson is the scientific leader of the LUX-ZEPLIN (LZ) collaboration, and UCSB physicists, who led the design and building of LUX's ultrapure water tank, will design a new element for LZ.

The LUX site, located a mile deep in the Black Hills of South Dakota at the Sanford Underground Research Facility, will also be used for the LZ experiment. When completed, LZ will be the largest dark matter detector in the world. <![if !vml]>
<![endif]>READ MORE (UCSB The Current)

<![if !vml]>
<![endif]>
The UCSB-designed water tank of the LUX experiment (above) will also be used to house the larger LUX-Zeplin detector.
Photo Credit: Matthew Kapust, Sanford Lab
---
SBAU Telescope Workshop Every Tuesday 7:30pm to 9:00pm
Tuesday Dec 23rd there will be no meeting. See you on 12/30
"Want to learn how to make your own telescope or learn more about astrophotography? Well, the SBAU has a Telescope Workshop! At the Telescope Workshop, we cover construction techniques for mirrors and telescopes, but also optics, cameras, and image processing software discussions. We encourage novice astronomers to come, ask questions, and even build, while advanced members are re-invited to attend if they want to discuss telescope issues not covered at the monthly meetings or just to help out. Check out http://sbautw.blogspot.com for a sample of past weekly Tuesday night sessions at the Broder Building at the Museum of Natural History."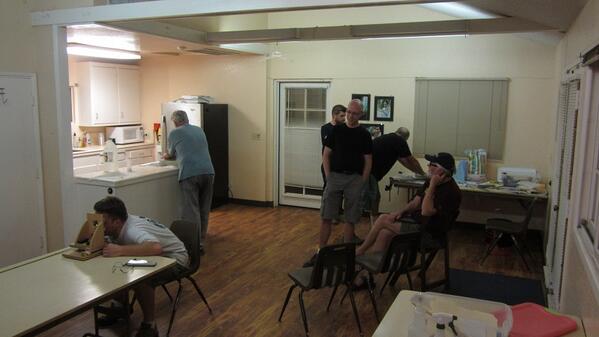 ---
The SBAU Forum is here
Register NOW at http://www.sbau.org/sbauforum/ . The Public is more than welcome, start or join a conversation with Santa Barbara area astronomy & telescope club members. (read your comments out loud before sending and see if your mother would approve)!"
Also see the new SBAU NEW CLASSIFIEDS SECTION
---


Planetarium Shows & Times at the
Santa Barbara Museum of Natural History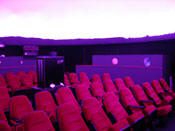 Fun For Kids:


All the Red Dots Show where people have viewed our site from Around the World