Upcoming Events.
Aug 5, 2016, 1st Friday: Todd Boroson, LCOGT network of telescopes
September 17, 2016: Astrovaganza, SBMNH
Sky and Telescope
This Week's Sky at a Glance
---
Friday, August 5th, 7 PM

2016 (SECOND FRIDAY)
Todd Broson: Las Cumbres Observatory - A Global Telescope Network
ABSTRACT: Right here in Goleta is the headquarters of an observatory that is unique in the world. Las Cumbres Observatory, a non-profit corporation, has built the largest and most complete observatory designed and operated for time domain astronomy - the technique of using temporal changes to learn about the physics of the universe. Being able to study objects that change in brightness, position in the sky, spectral properties gives us the capability to do research in a lot of interesting areas - cosmology, exoplanets, potentially hazardous asteroids, etc. This talk will cover the whole story, from conception, through design and construction, into full operation, and plans for the future. The scientific results, particularly those that highlight the unique capabilities of the network, are exciting, but equally impressive are the engineering (hardware and software) problems that had to be solved, and the development of an operational plan for this unusual facility
BIO: Todd Boroson worked for most of his career at the National Astronomy Optical Observatory in Tucson Arizona, where he was the Director in 2007-8. His scientific work is primarily optical and observational, and has focused mostly on quasars with a few digressions into galaxies and stars. He made the first observations that showed that quasars were in the centers of distant galaxies. In addition to research, Todd has made contributions to astronomical instrumentation and to observatory operations. He was the PI for a large camera on the 3.5-meter WIYN telescope, the One Degree Imager, and he was the U.S. project scientist for the Gemini Telescopes, the twin 8-meter telescopes in Hawaii and Chile. Since 2013, Todd has been at Las Cumbres Observatory, as President and Observatory Director.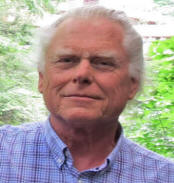 Click this link for a listing of our past speakers
---

---
SBAU Telescope Workshop Every Tuesday 7:30pm to 9:00pm
"Want to learn how to make your own telescope or learn more about astrophotography? Well, the SBAU has a Telescope Workshop! At the Telescope Workshop, we cover construction techniques for mirrors and telescopes, but also optics, cameras, and image processing software discussions. We encourage novice astronomers to come, ask questions, and even build, while advanced members are re-invited to attend if they want to discuss telescope issues not covered at the monthly meetings or just to help out. Check out http://sbautw.blogspot.com for a sample of past weekly Tuesday night sessions at the Broder Building at the Museum of Natural History."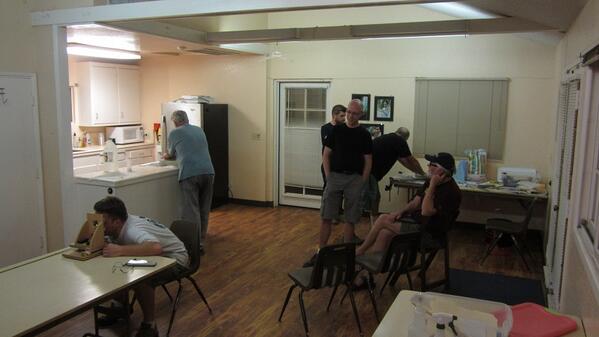 ---
All the Red Dots Show where people have viewed our site from Around the World