---
Sky and Telescope
This Week's Sky at a Glance
---
Friday, February 5th, 7 PM

2016 Rachel Street will give a talk on Exoplanets.
Exoplanets From Space!
The field of exoplanets has undergone rapid developments in recent years thanks to the extraordinary capabilities of space-based telescopes. I will present a review of the latest developments in the field, with particular attention paid to recent discoveries from the NASA missions Kepler and Spitzer. These include the new discoveries of warm transiting planets from Kepler's Extended Mission K2 as well as cool microlensing planets from the Spitzer program. Finally, I will look ahead to the near future to highlight what we hope to learn from the TESS, Gaia and WFIRST missions...and why they depend on telescopes right here on Earth.
Biography – Rachel Street
Rachel Street has been fascinated by astronomy for almost as long as she can remember, having been introduced to the subject by her parents. Originally from the UK, she joined her local astronomy society as a child, where she learned a great deal about the fundamentals of observational astronomy and telescope construction from fellow enthusiasts. This lead to her being set on a career in astronomy from as early as 8 years old, which she pursued by studying physics and astrophysics at the University of Birmingham, England. She was fortunate to graduate around the time of the landmark discovery of the first exoplanets, which inspired her to change her focus from galactic and cosmological research to planets. At that time, the University of St. Andrews was one of the few places in the UK doing research in this area, so Rachel moved to Scotland to complete her Ph.D., searching for planetary transits in open clusters. After graduation, Rachel moved to Queen's University Belfast, Northern Ireland as a founder member of the WASP Consortium, where she was awarded a PPARC Fellowship for her work on the SuperWASP transiting exoplanet survey. This work with robotic telescope facilities was excellent preparation for her current position with the Las Cumbres Observatory Global Telescope Network here in Santa Barbara, which Rachel joined in 2007 and became a Project Scientist. Her current research focuses on exoplanet discovery and characterization through the technique of microlensing.
---
Upcoming Events.
May 9, 2016, Monday, Transit of Mercury across Sun, Camino Real Market? 8am?
May 14, 2016, Astronomy Day at Camino; Evening Star Party session at Museum
Jun 3, 2016, SBAU Potluck
Aug 5, 2016, 1st Friday:
Field Trip plan?: Maybe UCLA Meteorites? Dr. Alan Rubin; +Griffith/Talk?
Click this link for a listing of our past speakers
---
---
SBAU Telescope Workshop

Every Tuesday 7:30pm to 9:00pm
"Want to learn how to make your own telescope or learn more about astrophotography? Well, the SBAU has a Telescope Workshop! At the Telescope Workshop, we cover construction techniques for mirrors and telescopes, but also optics, cameras, and image processing software discussions. We encourage novice astronomers to come, ask questions, and even build, while advanced members are re-invited to attend if they want to discuss telescope issues not covered at the monthly meetings or just to help out. Check out http://sbautw.blogspot.com for a sample of past weekly Tuesday night sessions at the Broder Building at the Museum of Natural History."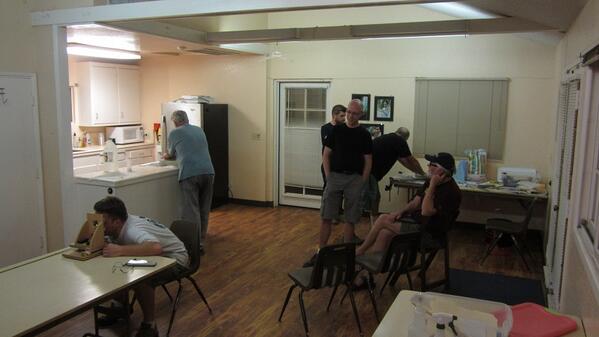 ---
The SBAU Forum is here
Register NOW at http://www.sbau.org/sbauforum/ . The Public is more than welcome, start or join a conversation with Santa Barbara area astronomy & telescope club members. (read your comments out loud before sending and see if your mother would approve)!"
Also see the new SBAU NEW CLASSIFIEDS SECTION
---


Planetarium Shows & Times at the
Santa Barbara Museum of Natural History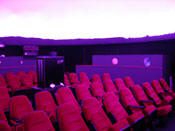 Fun For Kids: