---
SBAU Planning a Trip to Wyoming in 2017 to see the Total Solar Eclipse get all the info >
2017 Solar Eclipse Trip
---
"SBAU Friday, August 7th, 2015 general meeting:
Is Pluto a Planet? and Other Ambiguities


By Stephen J. Edberg

of the

NASA Jet Propulsion Laboratory




California Institute of Technology
Pluto's demotion from planet to "dwarf planet" shocked many people. In this presentation Steve will explore the classifications of many types of objects in our solar system and some found around other stars to try and understand what the classifications mean… or if they even have meaning! Recent findings of the New Horizons mission to Pluto will also be discussed.
Jet Propulsion Laboratory astronomer Steve Edberg began his professional astronomical career the summer after graduating from high school in 1970 with a job at the High Altitude Observatory. He worked mostly in solar physics through college, graduate school, and his first job, at San Fernando Observatory, though he also observed extragalactic objects from Siding Spring Observatory and the Australian National Radio Astronomy Observatory.
Since 1979 he has worked at NASA's Jet Propulsion Laboratory. He has served as an investigation scientist on Galileo (to Jupiter), Cassini (to Saturn), and Comet Rendezvous/Asteroid Flyby. He served as System Scientist and Science Office Manager on the Space Interferometry Mission. In these positions he has specified science requirements for spacecraft early in the design phase, coordinated competing science investigations during flight operations planning stages, and has planned and prepared instruction sets for measurements executed by robotic spacecraft in flight. He also organized and led the Amateur Observation Network of NASA's International Halley Watch.
Besides his professional experience, Steve has been an active amateur astronomer continuously since 1966. He has led solar eclipse expeditions around the world and other astronomical expeditions to observe comets, meteors, and "eclipses" of stars and planets by the Moon and of stars by asteroids.
His photography, research, instruments, and writing have appeared in professional journals, in popular periodicals, and in several books.
He has been honored by NASA with an Exceptional Service medal and by the International Astronomical Union with the naming of a minor planet, 3672 Stevedberg, and has been awarded a NASA Exceptional Service Medal and JPL Award for Excellence for his work in outreach. Carter Observatory in New Zealand named him Carter Memorial Lecturer in 2001.
More info on Mr. Edberg at JPL
---
TO ALL AOL USERS
You might want to consider obtaining an alternate email address other than AOL that we can send notifications to. After a chat session with a Hostgator support person and they said that they are working on it, but it is a constant battle against a showdown after a certain number of emails are sent.
This cannot be good for a number of larger Hostgator clients. Is AOL being rude, or does Hostgator allow too many spammers?
If you would like an New SBAU Email address let Paul Winn Know and he can create a Email for you like Yourinfo@sbau.org. I can then send you the setup info for different email clients, or you can login via hostgators webmail service. Very Easy to use.
Email Address ending with @sbau.org are for SBAU members only
---

---
SBAU Telescope Workshop Every Tuesday 7:30pm to 9:00pm
Tuesday Dec 23rd there will be no meeting. See you on 12/30
"Want to learn how to make your own telescope or learn more about astrophotography? Well, the SBAU has a Telescope Workshop! At the Telescope Workshop, we cover construction techniques for mirrors and telescopes, but also optics, cameras, and image processing software discussions. We encourage novice astronomers to come, ask questions, and even build, while advanced members are re-invited to attend if they want to discuss telescope issues not covered at the monthly meetings or just to help out. Check out http://sbautw.blogspot.com for a sample of past weekly Tuesday night sessions at the Broder Building at the Museum of Natural History."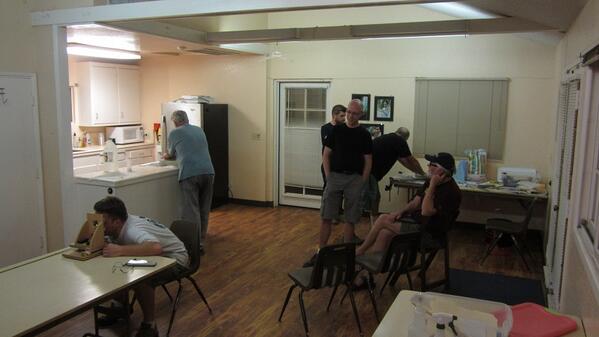 ---
The SBAU Forum is here
Register NOW at http://www.sbau.org/sbauforum/ . The Public is more than welcome, start or join a conversation with Santa Barbara area astronomy & telescope club members. (read your comments out loud before sending and see if your mother would approve)!"
Also see the new SBAU NEW CLASSIFIEDS SECTION
---


Planetarium Shows & Times at the
Santa Barbara Museum of Natural History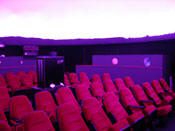 Fun For Kids:


All the Red Dots Show where people have viewed our site from Around the World