Upcoming Events.
Aug 5, 2016, 1st Friday: Todd Boroson, LCOGT network of telescopes
September 10, 2016: Astrovaganza, SBMNH
Sky and Telescope
This Week's Sky at a Glance
On the night of the 11th to the 12th of August, the Perseid Meteor shower will reach its peak. So it will be especially worth it to have a look outside during the night. This year, however, the meteor shower is expected to be more spectacular - with up to 160 per hour - since the orbit of the Earth will be closer to the orbit of the comet.
---
Friday, September 2nd, 7 PM

2016
Chuck McPartlin: Asteroid Occultations
ABSTRACT: An asteroid occultation occurs when an asteroid passes between you and a distant star. For a brief interval, the star's light is blocked, and you see it wink out. If enough people along the path of the occultation collectvideo of the event with accurate timing and location from GPS, the shadowon the Earth can be mapped, showing the size and shape of the asteroid togreat precision. Binary asteroids and asteroid moons can be detected, and recently the Centaur asteroid Chariklo was found to have rings via an occultation. Unknown double stars can also be discovered.

An organization called the International Occultation Timing Association, or IOTA, disseminates predictions for such events, provides free software, and collects and analyzes observation reports. They also observe occultations and grazes of stars by the Moon to detect double stars, measure star diameters, and refine the topography of the lunar surface.

I like participating, because I can be pretty stupid; all I have to do is find the target star and record the video, and yet I can contribute to the collection of astronomical knowledge. Asteroid occultations are also relatively unaffected by light pollution, so I don't have to hunt for dark skies.

I've already made the newbie mistakes for you. I'll tell you what you need to do to get started, and where to look for information. If you like citizen science, consider giving occultations a try!
BIO: Chuck is a retired computer nerd who likes astronomy outreach and asteroid occultations. He's hooked several people on outreach, and now he'll try to do the same for occultations.
Chuck has been the SBAU outreach coordinator for several years, and along with other members, brings telescopes to schools, campgrounds, and hotels. During the school year, he gives lectures to various grades. He's received awards from the Night Sky Network, the Astronomical Society of the Pacific, and other organizations. Chuck is most recognized for sharing his nickel-iron meteorite at outreaches. Scientific American magazine, Sky and Telescope magazine, Heavens-Above.com, Space Weather.com, and many books and websites give him the wide range of astronomical knowledge he displays during outreach and in the many planetarium presentations he delivers. His other interests include asteroid occultations, crossword puzzles, and sudoku puzzles. He lives in Santa Barbara, with his patient wife, Pat, and his noisy cat, Smokey the Royal Catness. Chuck thanks the AU for letting him share his interests in astronomy.
<![if !vml]>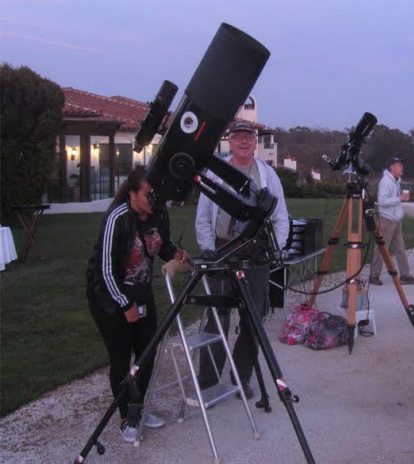 <![endif]>
Click this link for a listing of our past speakers
---

---
SBAU Telescope Workshop

Every Tuesday 7:30pm to 9:00pm
"Want to learn how to make your own telescope or learn more about astrophotography? Well, the SBAU has a Telescope Workshop! At the Telescope Workshop, we cover construction techniques for mirrors and telescopes, but also optics, cameras, and image processing software discussions. We encourage novice astronomers to come, ask questions, and even build, while advanced members are re-invited to attend if they want to discuss telescope issues not covered at the monthly meetings or just to help out. Check out http://sbautw.blogspot.com for a sample of past weekly Tuesday night sessions at the Broder Building at the Museum of Natural History."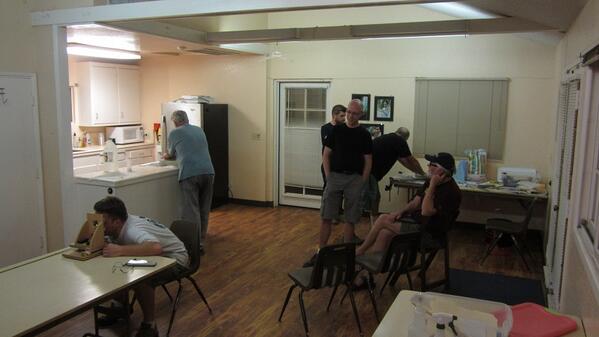 ---
All the Red Dots Show where people have viewed our site from Around the World

Click for weather forecas
Clear Sky Charts

Santa Barbara

Cachuma Lake
Figueroa Lookout


Celebrate Global Astronomy Month


Next AU Public Event or Activity
See Our Events Calendar

Current Astronomy New Links
Astronomy Picture of the Day
Current Comets
Sky And Telescope
Space News.com
SpaceDaily.com
SPACE WEATHER.com
Astronomy Magazine
LiveScience.com
NASA.com
NOAA Space Weather Prediction Center
Our Very Own Javier Rivera Interviewed for the Independent
My Life: The Magic of Astronomy
Museum of Natural History Curator Reflects on a Career in the Stars
The SBAU Forum is here


Register NOW at

http://www.sbau.org/sbauforum/

. The Public is more than welcome, start or join a conversation with Santa Barbara area astronomy & telescope club members. (read your comments out loud before sending and see if your mother would approve)!"




Also see the new

SBAU NEW CLASSIFIEDS SECTION


Planetarium Shows & Times at the
Santa Barbara Museum of Natural History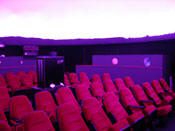 Fun For Kids: