---
Upcoming major activities beyond Outreach Events Calendar May 29th Annual RTMC Astronomy Expo at Big Bear Lake

---
Cachuma Lake Campout 2016 Video
Sky and Telescope
This Week's Sky at a Glance
Watch Comet Johnson Sprint Through Boötes
Another binocular comet? You better believe it. Comet Johnson takes center stage at nightfall this month and next. READ MORE
---
THE MARCH GENERAL IS NO MEETING IT IS THE SBAU POTLUCK
Friday, JUNE 2nd at 6 PM

Location is the MacVeagh House
at SBMNH.



Click this link for a listing of our past speakers
---

---
SBAU Telescope Workshop Every Tuesday 7:30pm to 9:00pm
"Want to learn how to make your own telescope or learn more about astrophotography? Well, the SBAU has a Telescope Workshop! At the Telescope Workshop, we cover construction techniques for mirrors and telescopes, but also optics, cameras, and image processing software discussions. We encourage novice astronomers to come, ask questions, and even build, while advanced members are re-invited to attend if they want to discuss telescope issues not covered at the monthly meetings or just to help out. Check out http://sbautw.blogspot.com for a sample of past weekly Tuesday night sessions at the Broder Building at the Museum of Natural History."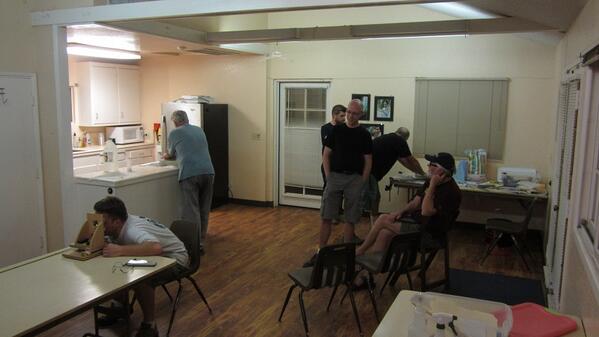 ---
All the Red Dots Show where people have viewed our site from Around the World